free accounting software
Free accounting software  for your small business's to get everything ready for the HMRC,.
---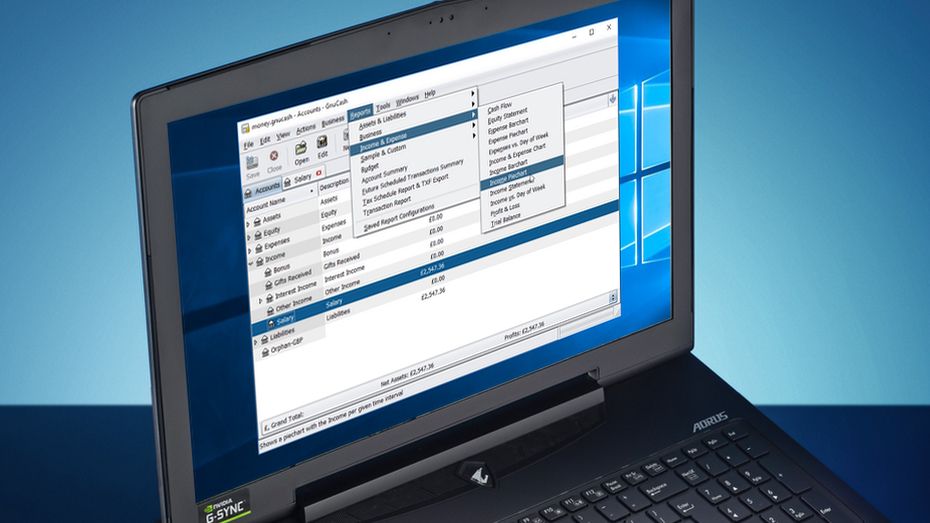 Whether you're a freelancer or a flautist, a graphic designer or a greengrocer, if you're running any kind of business you really need some kind of accounting software to stay on top of things – as we discovered, the age-old system of throwing everything into a drawer and panicking at tax return time isn't the best.
But that doesn't mean you need to invest huge sums or learn something hopelessly complicated. The best free accounting software is easy to use and enables you to see how well you're doing and who owes you money.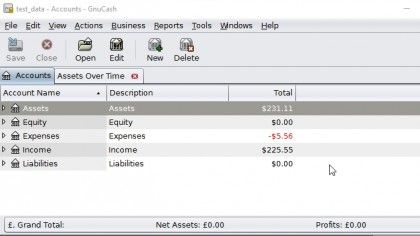 GNUCASH
Download here: https://www.gnucash.org/
Type: Personal finance software
Developer:The GnuCash Project
Operating system: Windows, Mac, Linux
Version: 2.6.16
GnuCash
A simple approach to bookkeeping – the best free accounting software around
GnuCash is accounting software designed for individuals and small businesses, and was initially conceived as an open source alternative to apps such as Intuit's Quicken.
It's available for Linux, GNU, OpenBSD, FreeBSD, Android, OS X and Windows, and it's been kicking around since the late 1990s – but the most recent update was just last month.
It handles invoicing and credit notes, accounts payable and receivable, employee expenses and some payroll features too, and it's quite happy with multiple currencies, cards and accounts. Its sheer flexibility makes it our top choice when it comes to accounting software for kitchen table businesses.


Money Manager Ex is available for Windows, MacOS, and even Android
Money Manager Ex
Straightforward enough for home use, as well as small businesses
Another superb open source tool, Money Manager Ex is well designed and packed with enough features to rival premium software. It's easy to understand, and you'll have your accounts and transactions set up in no time. Money Manager Ex's simplicity makes it a particularly good choice for sole traders or your own home finances.
This free accounting software is a portable app, so you can save and use it straight from a USB stick without installing it. There's even an Android app for updating your accounts on the move.
MONEY MANAGER EX
Where to download:http://www.moneymanagerex.org/
Type: Personal finance
Developer:Money Manager Ex
Operating system: Windows, Mac, Linux, Android
Version: 1.3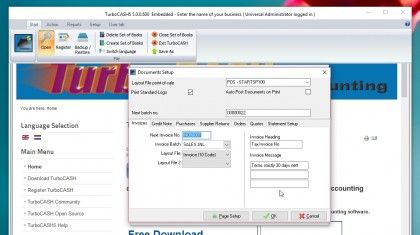 TurboCASH
A heftier accounting tool that will suit owners of SMBs
TurboCASH is free accounting software that's been in continuous development since April 1985, and it's hugely popular in Europe, the US, Canada and Australia. It's available in 23 languages and boasts an online community of more than 100,000 users.
Designed for small and mid-sized businesses (SMBs), it's probably a bit much for freelancers or sole traders, but if you need something a bit more useful than a cash book TurboCASH can handle VAT, debtors and creditors, purchase orders, multiple companies and multiple users.
TurboCASH 4 Open Source
Download Source  TurboCASH 4
TurboCASH 4 source is available.
Requires these developer licences:
Windows XP Or later
Delphi 7
Infopower 7
Quick Reports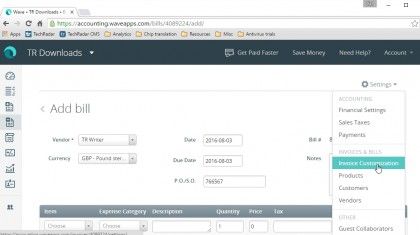 Wave
Slick, cloud-based free accounting that works well for freelancers
With more than two million users, Wave is one of the most successful online accounting services – and it's completely free for accounting, invoicing and receipts, although if you want personal technical support you'll need to pay for it. Payroll isn't included in the free service either, and you do get the odd advert – just as you do with pretty much any free online service.
It's a very well designed and carefully thought out application, and while it's probably a little basic for medium sized businesses it's a good option for sole traders, freelancers and small firms.
Try it online: Wave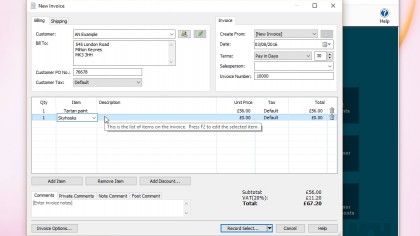 Generate forms, invoices, quotes and orders in moments
With versions for PC, Mac, iPad and Android, NCH Express Invoice caters for most kinds of businesses – and if you have fewer than five members of staff, you can have it for free without time limits or other restrictions.
It's designed to create invoices, quotes and orders easily, to automate recurring ones and to send them by email or fax, and there's a decent range of reports to pore over. The free accounting software is really just a front-end for a web-based service, but that's no bad thing unless your business struggles to get a decent internet connection.
Thanks for reading those where our Picks and hope you will find useful. If you wish to make recommendation please contact us thank you.
---
Article sourced from:
http://www.techradar.com/news/software/applications/best-free-accounting-software-8-programs-we-recommend-1136684